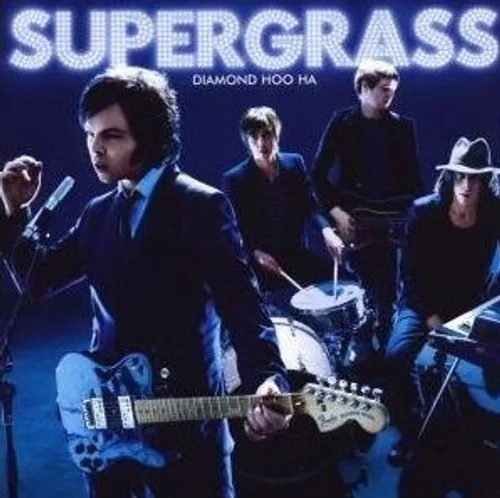 Details

Format: CD
Label: Emm/Astralwerks
Catalog: 197342
Rel. Date: 06/10/2008
UPC:

5099951973421
Diamond Hoo Ha
Artist:
Supergrass
Format:
CD
New:
IN STOCK AT OUR STORE
$13.99
Wish
Formats and Editions
Reviews:
We Yanks know "hoo ha" as 1) Al Pacino's unfortunate catchphrase from
Scent of a Woman,
and 2) slang for a woman's private parts. Whether or not veteran Oxford power-poppers Supergrass are aware of this is unclear from a cursory listen to the power chord pajama party of "Diamond Hoo Ha Man." The song kicks too much ass for us to pay attention to silly things like lyrics, as does official single "Bad Blood."
back to top